My first winter after meeting Rick we were shoveling snow outside his apartment together.
It was a typical lake effect storm and we decided to try to keep up with it before we sat down to dinner and wine.
He had the driveway and I was doing the steps to the house and the walkway.
Then it thundered and he said, "Hey was that thunder?"
Yep I answered and kept shoveling, not thinking a thing about it.
Then it thundered again. He was so amazed by this and I couldn't understand why.
He was like a little kid who heard thunder for the first time.
Not scared, but very surprised and excited.
I said, "Haven't you ever heard thunder Rick?"
He explained that he never has heard thunder while it was snowing.
Hmm.....
I continued to shovel and thought about this.
I have heard this most of my life what was the big deal I wondered?
Was this endemic to lake effect snow areas?
Rick talked about this thunder snow for years. He still does.
He had never heard thunder while snowing until he moved to Erie PA.
Ah, but this was before google.
While watching all this coverage on poor Buffalo we heard the snow thunder and it reminded us both of the first time he had heard this. So that made us google it.
(google wasn't around when this first happened, we're old)
It does happen in a few places in the US but it happens most often around the Great Lakes in the US and Canada. I never knew that. So I learned something from Buffalo's storm aside from being thankful I'm not there - And that I have moved from that kind of snow years ago.
This photo blew me away. Yep, there is a house there.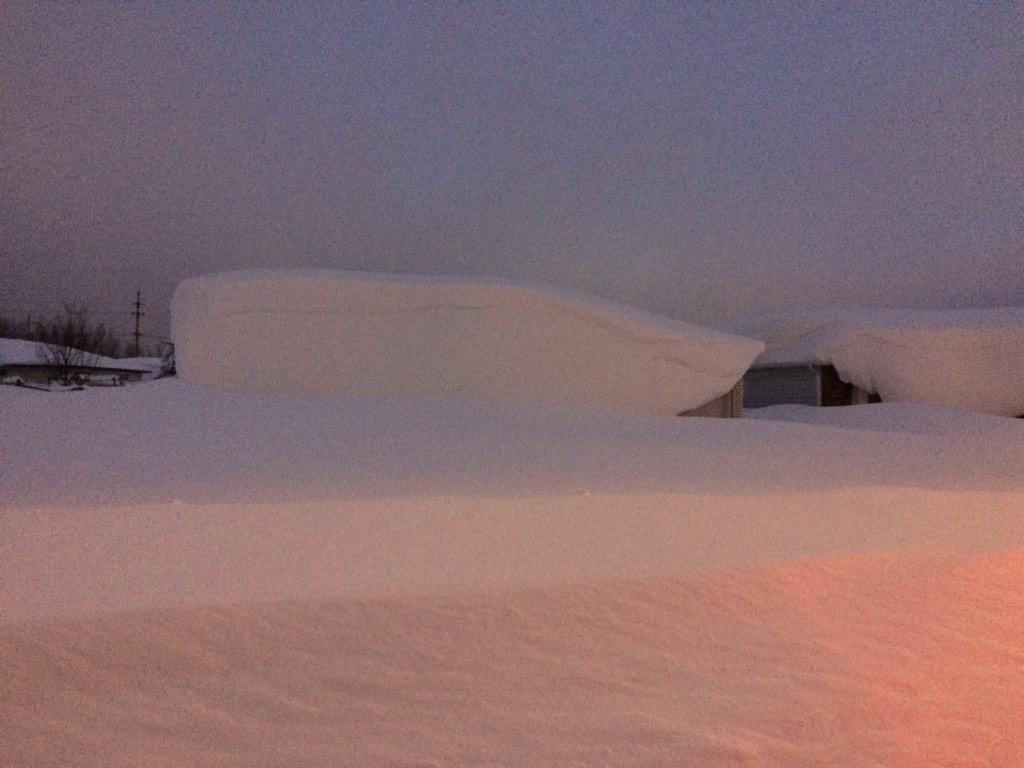 So here are my questions.
You are now trapped in your home. You can't open the door due to the weight of the snow.
You have a dog - where does it go? Izzy is a picky pooper outdoors, she wouldn't go inside.
You can't even get out to shovel off your roof and it could collapse. What the hell do you do?
If you have satellite TV, you are really screwed because your satellite is covered and you surely aren't getting a signal. I hope you have food, booze, TP and heat is all I can say.
Kind of creepy to me to feel buried alive. At least that is how I know I would feel.
I can't even get in an MRI without being knocked out - this would send me over the edge.
We will be having temps of high 60's on Monday. I understand it will be very warm in relative terms in Buffalo as well. Let the flooding begin I guess.
Poor Buffalo.